Berry Handicraft Exhibit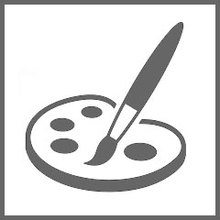 Where:
Oak Hill Martha Berry Museum
Address:
24 Veterans Memorial Hwy
Rome, GA 30161
When:
April 1, 2012
End:
August 31, 2012
For information:
706.368.6705 and http://berry.edu/oakhill/
Tweet
Share by E-Mail
For more than 90 years the handicrafts program was an integral part of Berry's mission to educate the head, the hands, and the heart. Arts such as weaving, basket making, and wood carving, began at the Martha Berry School for Girls in 1910. Martha Berry recognized the value of preserving these art forms and believed that the girls should learn these skills so they would be self-sufficient when they returned to their homes in the mountains.
Throughout the years, Berry's handicrafts program served as a practical work program for young women and as a marketing tool for the school.
Berry handicrafts became nationally known with exhibits in luxury hotels in New York and Miami throughout the 1920s and 1930s and at the New York World's Fair in 1939. The exhibit, called "A Rich Tapestry: The History of Handicrafts at Berry" presents the program at Berry, from its inception in 1910 to its closure in 2003.
This exhibit will be on display April 1 - August 31
Location
View Larger Map