RACA Events
Rome Community HeART Project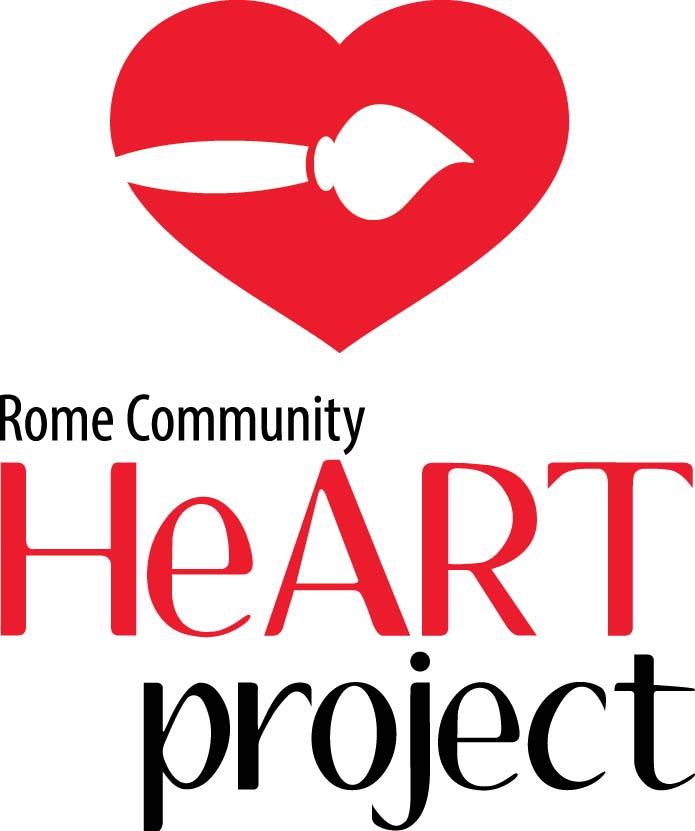 Rome Area Council for the Arts has once again teamed up with Redmond Regional Medical Center for the 2nd annual Rome Community HeART Project. February is Heart Month with a national focus on raising heart health awareness. To celebrate the month and raise heart health awareness, hearts are displayed outside in the Downtown Rome area throughout the month of February 2015.
You can vote for your favorite heart to win the People's Choice Award on RACA's Facebook page.
Winston Churchill Art Exhibit & Events
Berry College, the City of Rome and the Rome Area Council for the Arts present the art of iconic statesman, Nobel-prize winning, and wartime hero Sir Winston Churchill.
In honor of the 50th anniversary of Churchill's death on Jan. 24, the exhibit is a partnership with the Millennium Gate Museum and the Churchill family. On view at Oak Hill & The Martha Berry Museum beginning Feb. 13 through March 15, The Art of Diplomacy: Winston Churchill and the Pursuit of Painting will display six Churchill paintings and many artifacts, honoring Churchill's family connections to Georgia. This exhibition is organized by the Millennium Gate Museum and the family of Winston Churchill's Great Grandson, Duncan Sandys. Rome is one of eight cities in Georgia selected as a host city for the exhibition that commemorates the 50th anniversary.
Admission to the exhibition held at The Martha Berry Museum is $5 for students and $8 for adults. The museum is open Monday through Saturday from 10 a.m. – 5 p.m.
A special black-tie optional gala that includes cocktail museum tours of the Churchill exhibition, and baronial dinner with Former Lord Mayor of Westminster and Churchill's great grandson Sandys is planned to benefit Rome's showcase of this international exhibition. The gala will be held at Oak Hill & Martha Berry Museum at 5 p.m. March 15. Tickets are $100 and are available online at RomeGeorgia.org/Churchill. Purchase tickets by March 2. See more here.
Gallery Talk: February 16th, 6:30pm, The Martha Berry Museum Auditorium, Free

Wine & Cheese: February 26th, 6:00pm, The Claremont House, $15/person

The Churchill Smoker: March 14th, 6:00pm, Old Havana Cigar Co., $25/person and includes a cigar
Winston Churchill Gala: March 15th, Oak Hill & Berry College, $100/person
Fire Fly Fling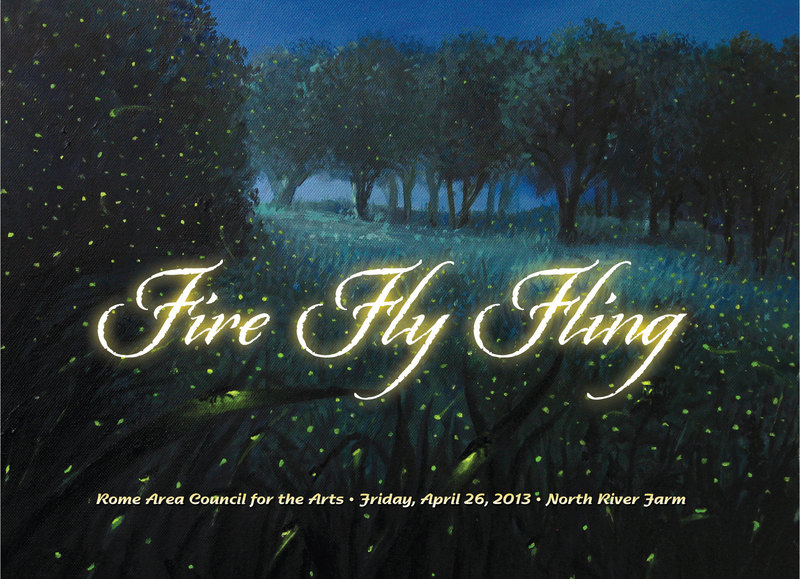 On Friday, April 24, 2015 at 7:00 p.m. RACA will celebrate their 38th anniversary! We will announce the recipient of the 4th Annual R.A.C.A. (Rome Arts Champion Award). The spring evening will include a farm to table dinner featuring multiple local culinary artists and farms, jazz entertainment, silent auction, and cocktails.

Date: Friday, April 24th
Time: 7:00 p.m.
Location: Woodley House at Georgia Northwestern Technical College
Theme: Palate to Palette featuring local guest chefs and farms
Price: $75 per person
Ellen Axson Wilson Downtown Art Walk
This year's Art Walk will be on Saturday, May 9, 2015 from 11am to 4pm in Downtown Rome on Broad Street.
Look for more information later about this year's Downtown Art Walk, recently named after Ellen Axson Wilson!
Rome Beer Festival
The Rome Beer Fest is an annual celebration of the art of beer and a fundraiser for the Rome Area Council for the Arts. Since it's inception in 2008, the beer fest has brought thousands of people to Heritage Park in Rome to sample hundreds of beers, see local bands perform, eat great food, and enjoy each other's company.
Stay tuned for more information about the 8th Annual Rome Beer Festival on September 12, 2015!
For more information visit www.romebeerfest.com and www.facebook.com/RomeBeerFest.