RACA Events
Rome Community HeART Project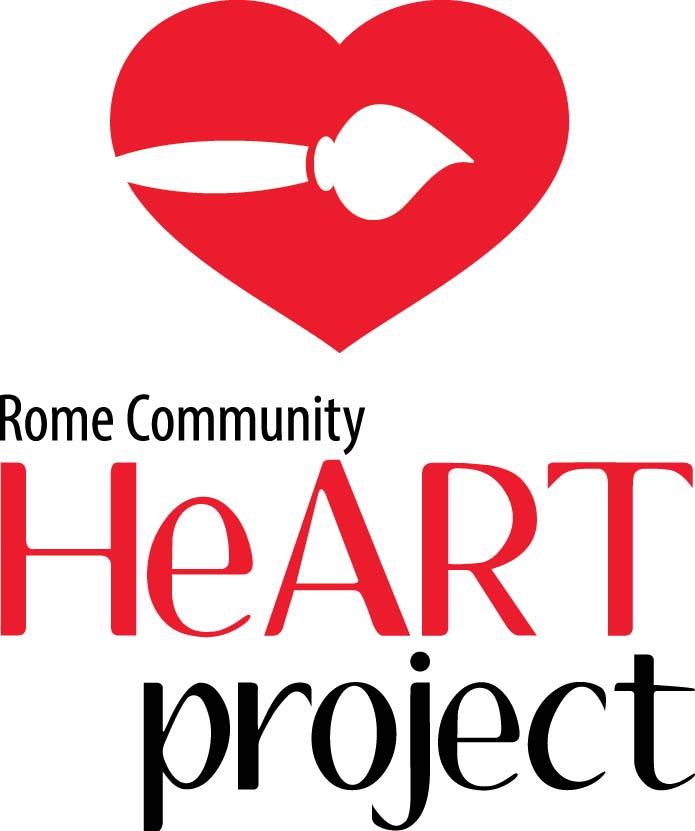 The Rome Area Council for the Arts (RACA) & Redmond Regional Medical Center are teaming up again for the 4th annual Rome Community HeART Project! During the month of February, downtown Rome will exhibit larger-than-life "HeARTs" in celebration of National Heart Month. We are bringing back 14 impressive concrete HeARTs along with 4 HeART garlands --- for a total of 18 different opportunities for local artists, art classes and groups to showcase their talent throughout Downtown Rome. This month-long public art experience celebrates the local artists and organizations that bring creativity to our city while also raising heart health awareness. Visit our Facebook page to vote for your favorite! https://www.facebook.com/romearts/
Fire Fly Fling
On Friday, April 21, 2017, RACA will celebrate it's 41st year with its 6th Annual Fire Fly Fling. Through partnership with the Downtown Development Authority, RACA's Fire Fly Fling is aimed at sparking the creative culture of Rome and the 5th Avenue River District.
An evening of art, music, and food will be enhanced by twinkling lights and river views. Local student artists will compete in the Fir Fly Fling Student Art Competition and the R.A.C.A (Rome Arts Champion Award) will be awarded to a special member of the community.
Please email info@romearts.org if you are interested in serving on the 2017 Fire Fly Fling Host Committee or becoming a sponsor. Tickets will be available soon!
Ellen Axson Wilson Art Walk
The 2017 Ellen Axson Wilson Art Walk, presented by the Rome Area Council for the Arts & Downtown Development Authority, will be Saturday, May 6, 2017, from 2 to 6pm on Broad Street in Downtown Rome. We will host a varierty of artists, photographers, jewelers, potters and other crafts makers and enjoy live music and food. This year's event will be in conjuction with the International Festival! To become a vendor, please fill out the form found here:
Rome Beer Fest
RACA's Rome Beer Fest is one of Northwest Georgia's most unique craft beer, art, and music experiences. All proceeds benefit the Rome Area Council for the Arts, providing community arts programming, education and outreach. On September 16, 2017, RACA will host the 10th Annual Rome Beer Fest. We look forward to celebrating with you in then! In the meantime, keep up with sponsorship opportunities, home brew and other announcements at www.romebeerfest.com and www.facebook.com/RomeBeerFest.