RACA Events
Firely Fling
On Friday, April 24, 2015 at 7:00 p.m. RACA will celebrate their 38th anniversary! We will announce the recipient of the 4th Annual R.A.C.A. (Rome Arts Champion Award). The spring evening will include a farm to table dinner featuring multiple local culinary artists and farms, jazz entertainment, silent auction, and cocktails.

Date: Friday, April 24th
Time: 7:00 p.m.
Location: Woodlee Culinary Arts Center at Georgia Northwestern Technical College
Theme: Palate to Palette featuring local guest chefs and farms
Price: $75 per person
Tickets: Click here to purchase tickets or pay your host committee payment. Tickets must be purchased or reserved by Friday, April 17th.
Ellen Axson Wilson Downtown Art Walk
This year's Art Walk, recently named in honor of First Lady Ellen Axson Wilson, a prize-winning artist, will be on Saturday, May 9, 2015 from 11am to 4pm in Downtown Rome on Broad Street.
Applications are now being accepted from interested artists. The Artist Application and event information can be found here. If you own a business downtown and are interested in sponsoring an artist, the sponsor form is located here.
Rome Beer Festival
The Rome Beer Fest is an annual celebration of the art of beer and a fundraiser for the Rome Area Council for the Arts. Since it's inception in 2008, the beer fest has brought thousands of people to Heritage Park in Rome to sample hundreds of beers, see local bands perform, eat great food, and enjoy each other's company.
Stay tuned for more information about the 8th Annual Rome Beer Festival on September 12, 2015!
For more information visit www.romebeerfest.com and www.facebook.com/RomeBeerFest.
Rome Community HeART Project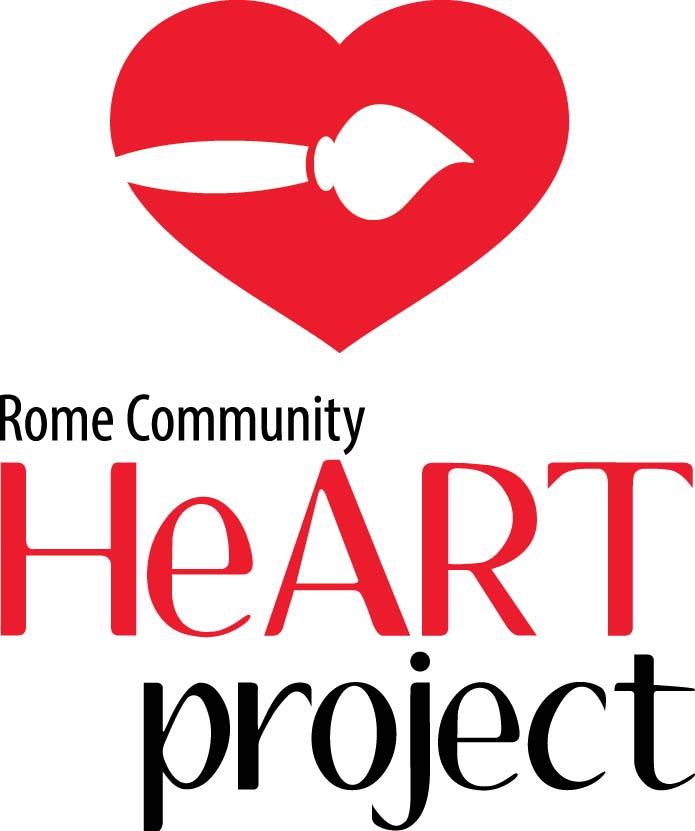 Rome Area Council for the Arts has once again teamed up with Redmond Regional Medical Center for the 2nd annual Rome Community HeART Project in 2015. February is Heart Month with a national focus on raising heart health awareness. To celebrate the month and raise heart health awareness, hearts are displayed outside in the Downtown Rome area throughout the month of February.