RACA Events
Rome Beer Fest
Rome Beer Fest tickets are now on sale! Buy yours at romebeerfest.com/tickets/.
Rome Beer Fest is one of Northwest Georgia's most unique craft beer, art, and music experiences. ALL proceeds benefit the Rome Area Council for the Arts, providing community arts programming, education and outreach. Please join us for the 9th annual Rome Beer Fest on Saturday, September 24, 2016, from 1:00 to 5:00 pm. This year will feature an extremely limited access VIP+ package, the River Dog Brews Cruise, to enjoy brunch and a beer tasting led by brewery experts and arrive to the festival VIP hour via the Roman Holiday.
The sponsorship deadline is September 2nd. For more information click here or email info@romearts.org.
Festival information available at www.romebeerfest.com and www.facebook.com/RomeBeerFest.
Rome Community HeART Project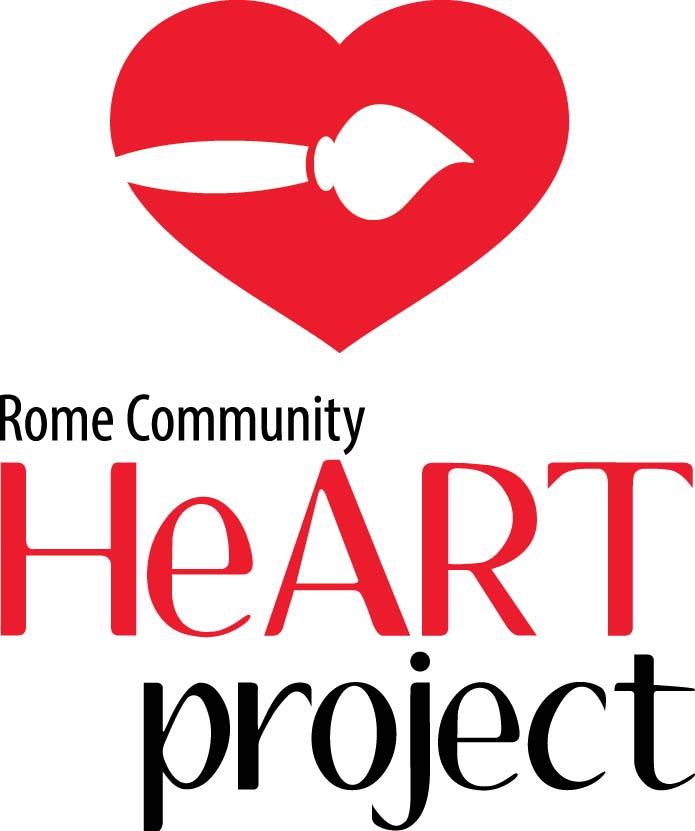 The Rome Area Council for the Arts (RACA) and Redmond Regional Medical Center teamed up once again for the 3rd annual Rome Community HeART Project. During the month of February, downtown Rome exhibited larger-than-life "HeARTs" in celebration of National Heart Month. Every year the HeART project has grown and 2016 was no exception. We brought back 15 impressive concrete HeARTs and added 5 large concrete HeART garlands --- for a total of 20 different opportunities for local artists and arts-related groups to showcase their talent throughout Downtown Rome. The month-long public art experience celebrates the local artists and organizations that bring creativity to our city while also raising heart health awareness. You can review the 2016 HeARTs on RACA's facebook page and check back for 2017 HeART artist applications in October 2016.
Fire Fly Fling
On Friday, April 22, 2016, at 7:00 pm, RACA celebrated it's 40th year! The Rome Area Council for the Art's 5th annual Fire Fly Fling presented by Pirelli Tire and in partnership with the Downtown Development Authority aimed to spark the creative culture of the 5th Avenue River District. The event was held on the 5th Avenue Bridge overlooking the Oostanaula River and highlighting the urban improvement area along 5th Avenue. Our vision for the 5th Avenue River District is one that is bright with creativity, a thriving arts scene, fresh vegetation, and a continuing focus on preserving Rome's historic architecture, Rome's trail and levee system, and Rome's majestic rivers.Read more about the event and our vision for the 5th Avenue River District here.
We announced the recipient of the 5th Annual R.A.C.A. (Rome Arts Champion Award), Oak Hill & The Martha Berry Museum and recognized the winners of the Fly Fling Fling Student Art Competition. Please sign up for our listserv to receive ticket information deadlines for next year or email info@romearts.org to participate on the 2016 Fire Fly Fling Host Committee.
Ellen Axson Wilson Art Walk
The 2016 Ellen Axson Wilson Art Walk, presented by the Rome Area Council for the Arts & Downtown Development Authority, was Saturday, May 21, 2016, at the Town Green in Downtown Rome. We hosted a varierty of artists, photographers, jewelers, potters and other crafts makers and enjoyed live music from The Barbaric Yawps and Shane Rehberg. Please sign-up for our listserv or check back next March for Art Walk 2017 artist opportunities and applications
.